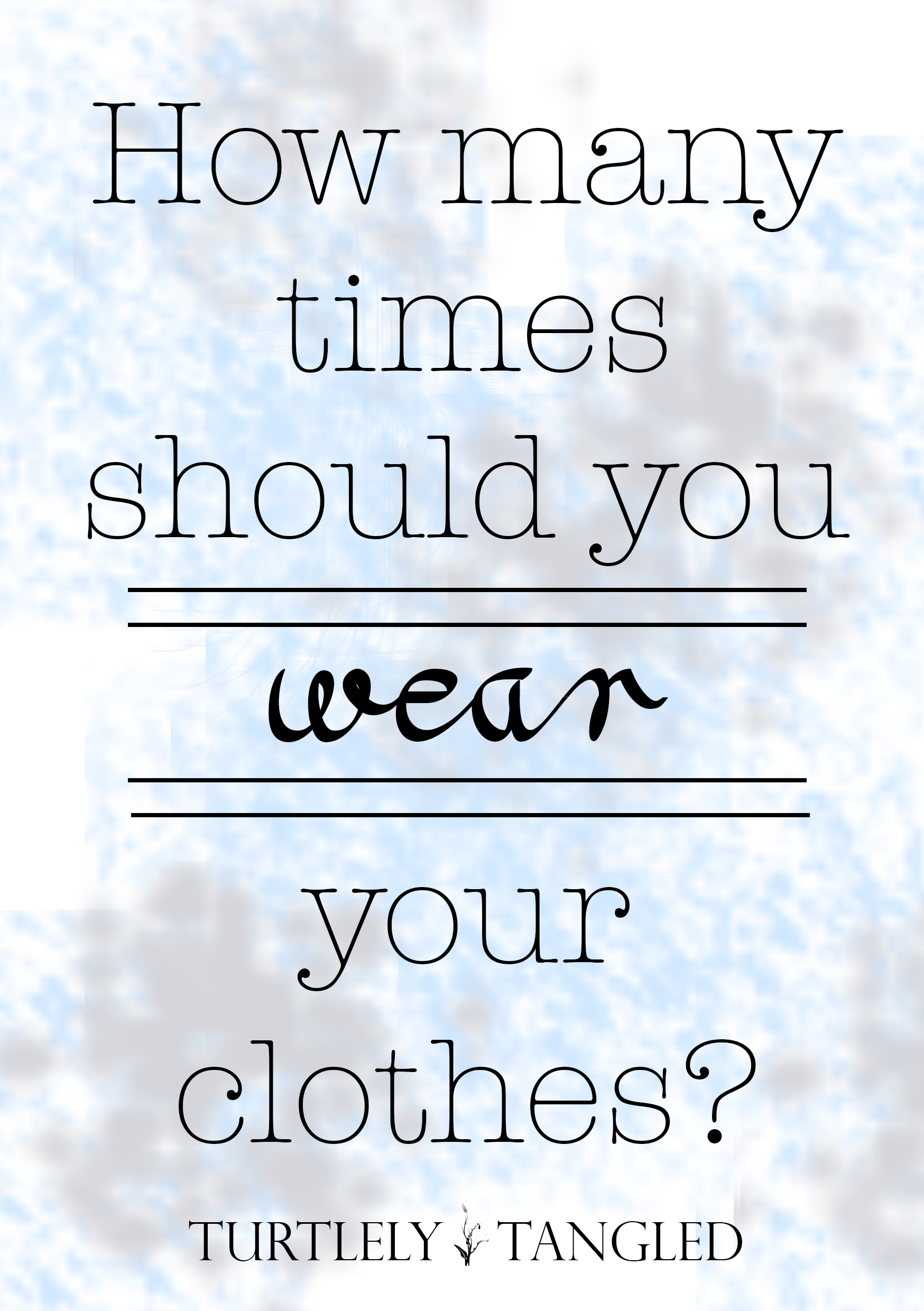 Question: How many times do you typically wear a garment?
a) Until I grew out of it
b) Until I am bored of it
c) Until the garment almost falls apart
---
If your answer is a) that is fair enough. Humans grow and and that is just the way it is. If it is too small it is too small.
If your answer is b) you are a very honest person that probably loves to go shopping.
If your answer is c) it either means you definitely wore your clothes to a maximum or you did not take good care of you garment.
So, how many times should you wear a garment? Do you really have to wear it until it can not be worn anymore? And what is the most sustainable garment? The answer to that is simple: the most sustainable garment is the one that does not exist. The second most sustainable garment is the one that you take good care of and wear as often as you can.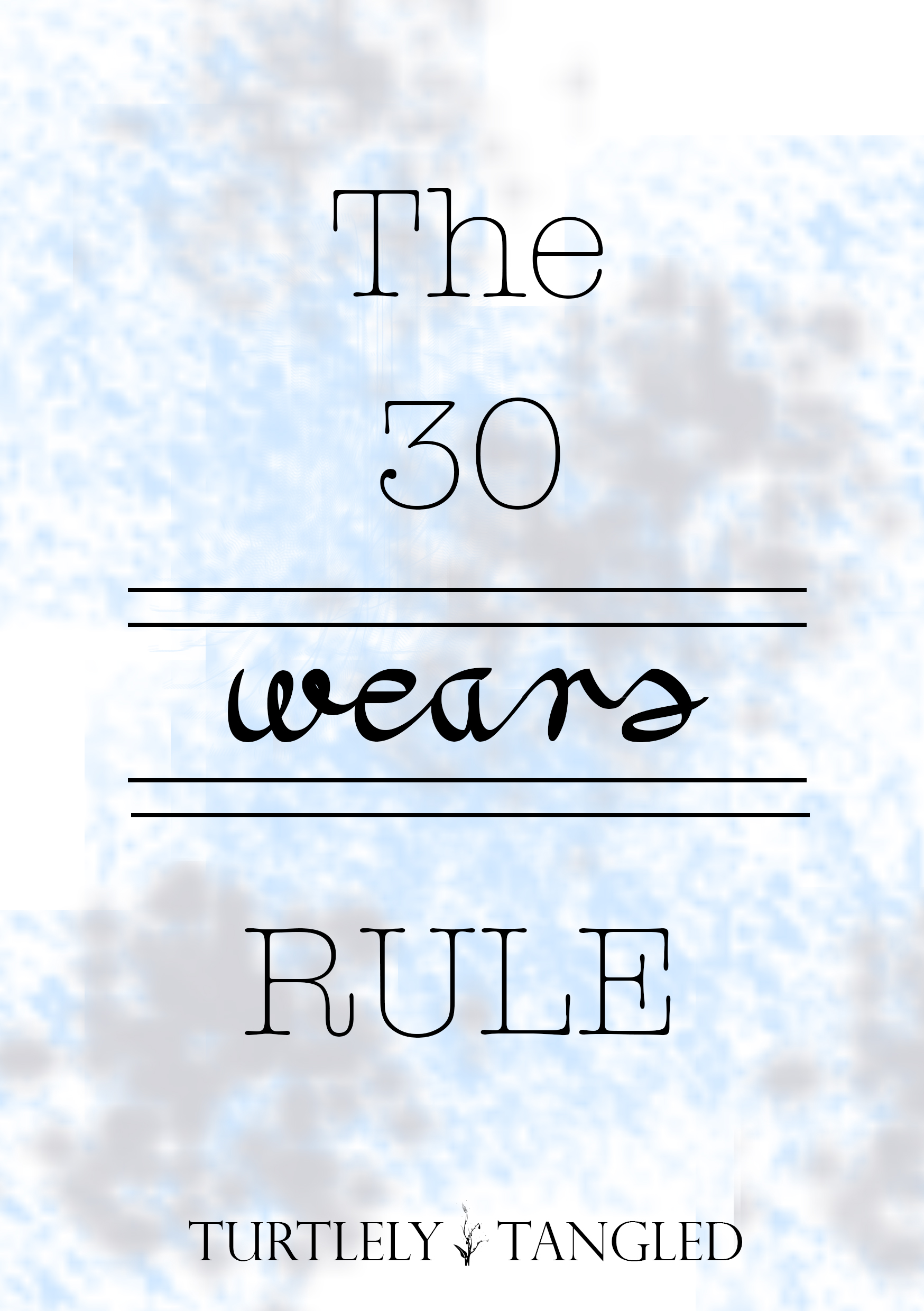 The 30 Wears Rule
A lot of people are wondering if there was a specific number of times that they should wear a garment. This is a tough question, as there is always a different amount of energy put into every item. Livia Firth, founder of Eco Age and the journalist Lucy Siegle suggest to ask yourself whether you would wear a garment at least 30 times before buying it. If you plan on wearing one specific garment once or twice every few weeks, that would roughly add up to at least 6 months to a year. Sadly, many things get thrown out or damaged way sooner than this.
How can something be worn at least 30 times?
This really depends on the garment. A fool-proof way is to buy something second hand ("pre-loved") and to make sure that undamaged clothing is being given to a charity or second hand store as both of these action will lengthen the lifespan of a garment. If it is an option at your city, becoming a member of a fashion library is another possibility. For more ideas on sustainable shopping feel free to have a look here. As for avoiding damage, reading and following the care labels and investing in good quality is the only solution really.
Lastly, being creative and having fun with your clothes is the main key, because after all fashion should be fun. For instance, consider styling pieces that you normally would not wear on a daily basis like a fancier dress you would wear on a night out. This might not work with every piece, but playing around with different accessories and layering can change the entire tone of your outfit.
Focus on one Garment
It can be absolutely overwhelming to look at your wardrobe and try to figure out a way on how to get at least 30 wears out of everything. Instead, just pick one piece of clothing and match it with other pieces. If it is a top, can you wear it with different trousers, skirts or layer it over or under a dress? Can you tie it up to use as a crop top or layer a jacket over it to make it more casual? Can you combine it with heels to dress it up or sneakers to dress it down? This is obviously easier with pieces in neutral colours such as black, white, nude or grey. Nevertheless, do not shy away from statement pieces and play around with changing up the focus of your outfit.
The main thing is to keep in mind that the "30 wears" really are just a simple guideline. Obviously, the longer the lifespan of a garment is, the more sustainable it is in the long run. Some pieces can be worn more often more easily, while other pieces might only work for certain occasions. Nevertheless, if there is a piece of clothing that you find particularly hard to combine with other things or does not suit your style, really think twice and consider giving it away. Other than that, happy combining!